Increase in PM2.5 was linked to 15 to 23 percent increase in serious respiratory infections in children under two years of age, scientists found: New York Times.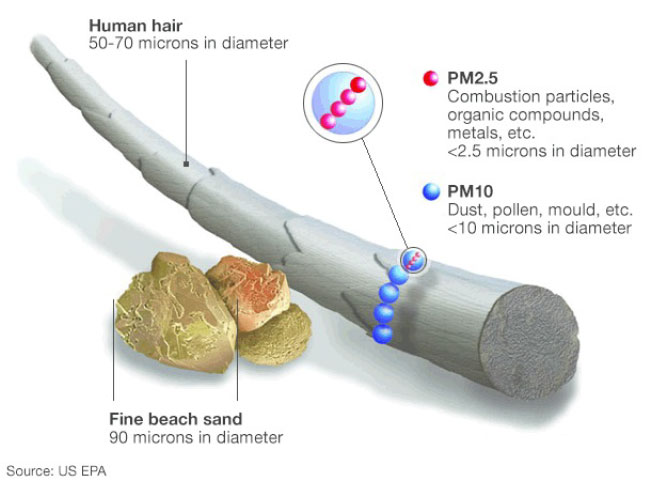 ​
Air pollution, even of short duration, increases the number of lower respiratory infections, a new study reports, and the effects may be particularly serious in young children.

Acute respiratory infection of the lungs and airways, usually caused by viruses, are a leading cause of illness and death in young children.
The study, in the American Journal of Respiratory and Critical Care Medicine, tracked 146,397 people, 77 percent of them children younger than 2, who had infections treated in hospitals and clinics in Utah. Researchers gathered data on levels of small particulate matter, or PM2.5, from sensors at three monitoring stations in the state's Wasatch Front region. The area has substantial variations in PM2.5.

Beginning in the second week after an increase in pollution levels, the researchers found a corresponding increase in respiratory infections, peaking in the third week after the PM2.5 increase.
The scientists calculate that each short-term increase of 10 micrograms per cubic meter in PM2.5 is associated with a 15 to 23 percent increase in serious respiratory infections.
"There's no reason to panic here," said the lead author, Benjamin D. Horne, of Intermountain Medical Center Heart Institute. "When air pollution is high, avoid idling cars, stay distant from highways, stay indoors or go out in the early morning when pollution is usually lower. We don't have to feel like we're victims."